Graston Technique

™
Dr. Nick is a Certified Graston Technique Specialist (GTS) and has obtained the highest level certification and training in the Graston Technique therapy model. He has performed over 4,000 treatments related to soft tissue injuries and conditions.
Check out a few of the many great success stories Dr. Nick's patients have experienced with this technique on our Graston Testimonials page!
For information on the Graston Technique visit the official Graston Website.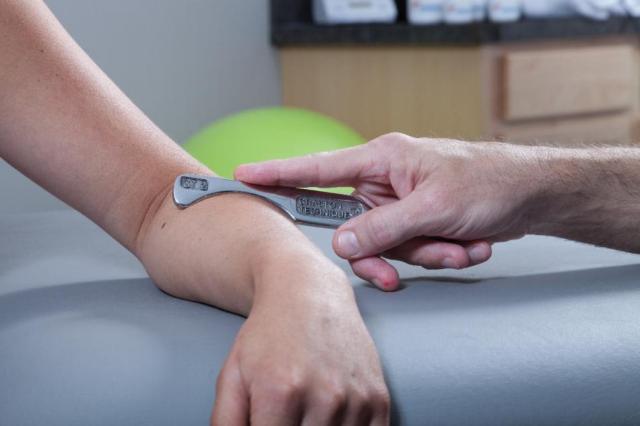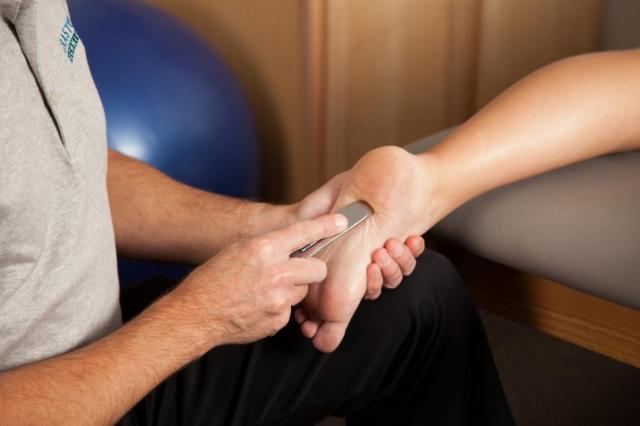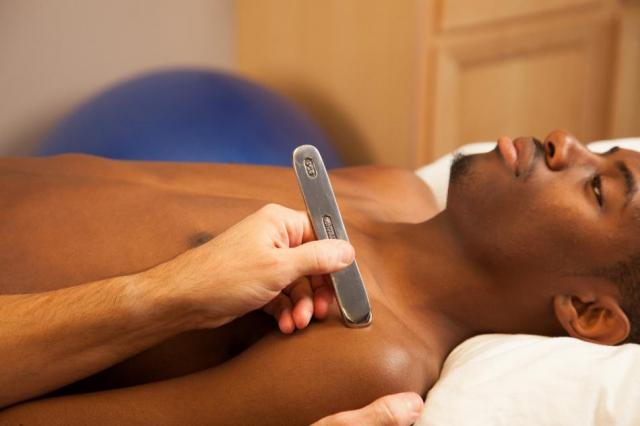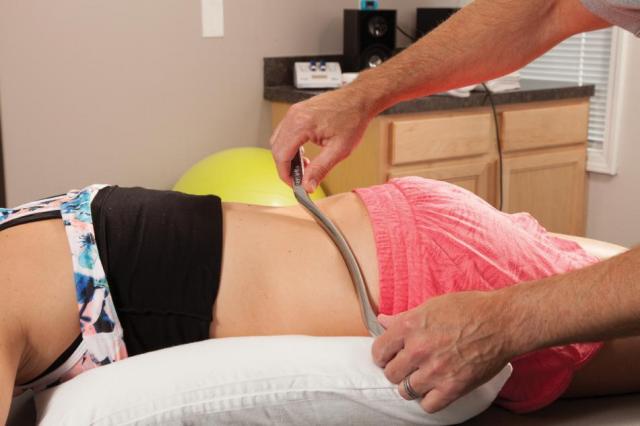 GT trained clinicians use GT instruments to effectively and efficiently address soft tissue lesions and fascial restrictions while treating acute and chronic conditions, including:
Achilles Tendonitis/osis (ankle pain)
Carpal Tunnel Syndrome (wrist pain)
Cervicothoracic Sprain/Strain (neck pain)
Headaches (due to muscle tension)
Lateral and Medial Epicondylitis (elbow pain)

Lumbosacral Sprain/Strain (low back pain)
Plantar Fasciitis (foot pain)
Patellofemoral disoders (knee pain)
Swelling due to lymphatic blockage or post-surgery
Rotator Cuff Tendonitis/osis (shoulder pain)
Scar Tissue/Post-surgical scars (once completely closed)
Shin Splints
Trigger Finger
Shoulder/Hip Bursitis
Hamstring/Quadriceps Tightness/Sprain/Strain
Leg Adductor Tightness/Sprain/Strain (pulled groin muscle)
IT band Syndrome/Tightness
Numbness due to soft tissue compression of nerve
Piriformis Syndrome (radiating pain from glute region)
Glute Pain/Tightness
Fibromyalgia
Dr. Nick has treated each of these conditions with great success!
The Graston Technique can be used to treat any movement system dysfunction that has been determined to have a soft tissue component.
It has become standard protocol in many universities and hospital-based outpatient facilities as well as industrial on-site treatment settings.
The Technique is also being used within the professional sports industry by NBA, NHL, NFL, and MLB trainers.
320 E Hill St, PO Box 215
Norwood Young America, MN 55368
Phone: (952) 467-2505
Fax: (952) 467-9104